PRODUCT INFORMATION
Monarch nozzle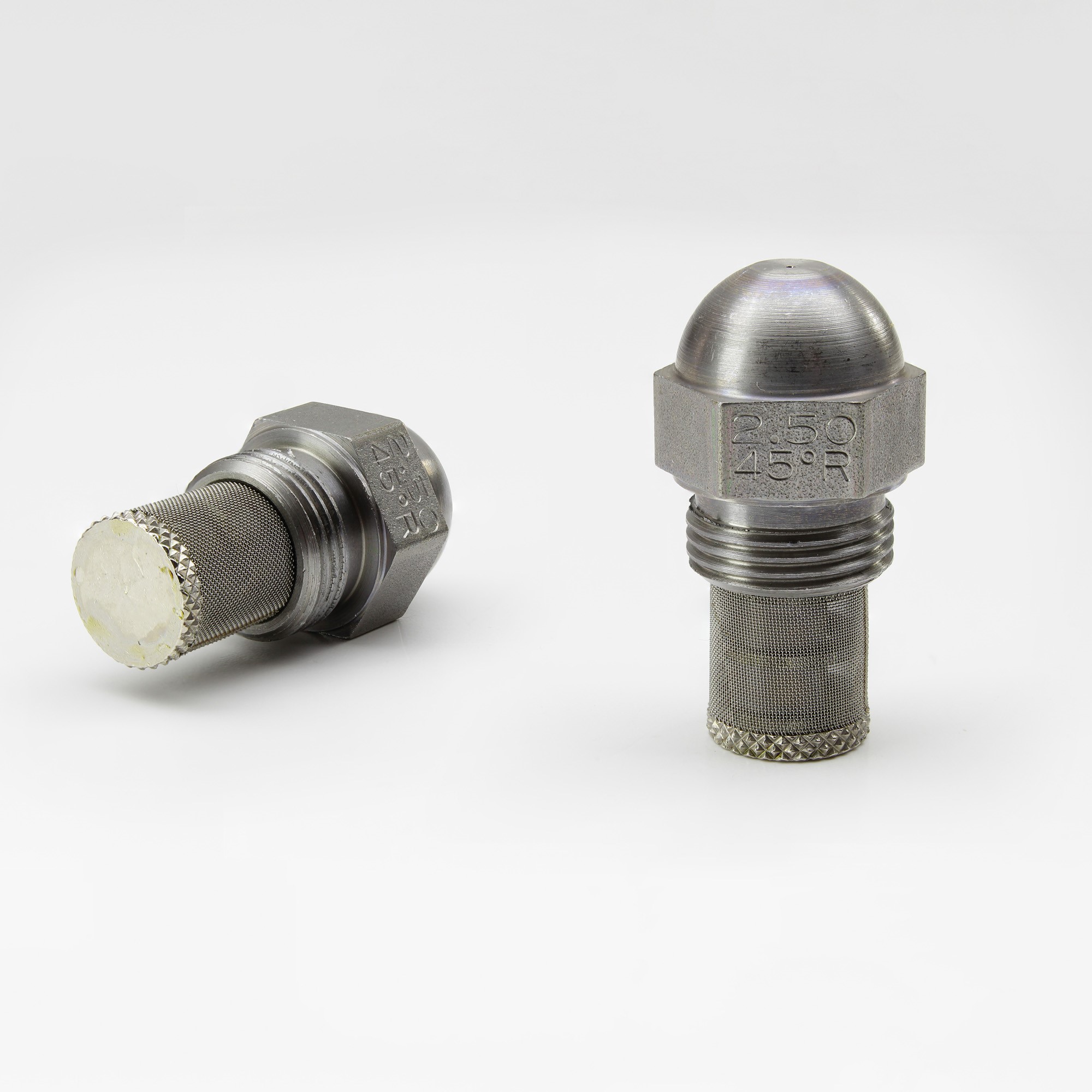 Monarch nozzle
美國 Monarch Original
Monarch pressure fuel nozzles have several important responsibilities, not only to provide accurate fuel quantities, but also to atomize the fuel into extremely
Small droplets, and at the same time make the atomized droplets produce a specific spray angle, so that the fuel can be completely burned by 100%. As the fuel is atomized into tiny droplets,
Each droplet is tightly covered by air, and the excellent ratio of air to fuel is an important factor that enables the burner to achieve complete combustion.
The atomization process of oil can be divided into two stages to illustrate the first stage: the fuel is pressurized by the pump and then delivered to the nozzle, when the fuel passes through the filter on the nozzle.
Filter, the filter will block the impurities in the fuel, ensure the cleanliness of the fuel and prevent the nozzle from being blocked, and the filtered fuel will be pushed to the injector.
Tangent dose slot in mouth. The tangent dose slot has two important functions, the first of which is to precisely control the amount of fuel passing through the nozzle, the tangent dose slot
Its width and depth, about 1/40 the size of an adult human hair, are so tiny that they can only be seen through a microscope. The second function of the tangent dose tank is to guide the fuel
Introduced to the rotation chamber of the nozzle, the fuel immediately produces a high-speed rotation. Stage 2: High-speed rotation of fuel in the shape of a hollow tube resembling a tornado
The shape, after being pushed, comes into contact with the wall of the nozzle and is sprayed towards the nozzle. After the fuel leaves the nozzle, it will continue to rotate, but only for a very short period of time.
within the distance. When the fuel leaves the nozzle a distance of about 0.4 mm, centrifugal force separates the swirling fuel and causes the droplets to immediately form and atomize.
美國 Monarch original technical explanation
factory
model
spray angle
Type
Hago
SS
45 / 60 / 80
Monarch
HO
60
Danfoss
H
60 / 80
Delaval
B
60
Monarch
BPS
45 / 60
proportional
Delaval
FEB
45 / 60
Weishaupt
W
50