PRODUCT INFORMATION
GLT series gas burner (100,000~1,200,000 kcal)
GLT series gas burner (100,000~1,200,000 kcal)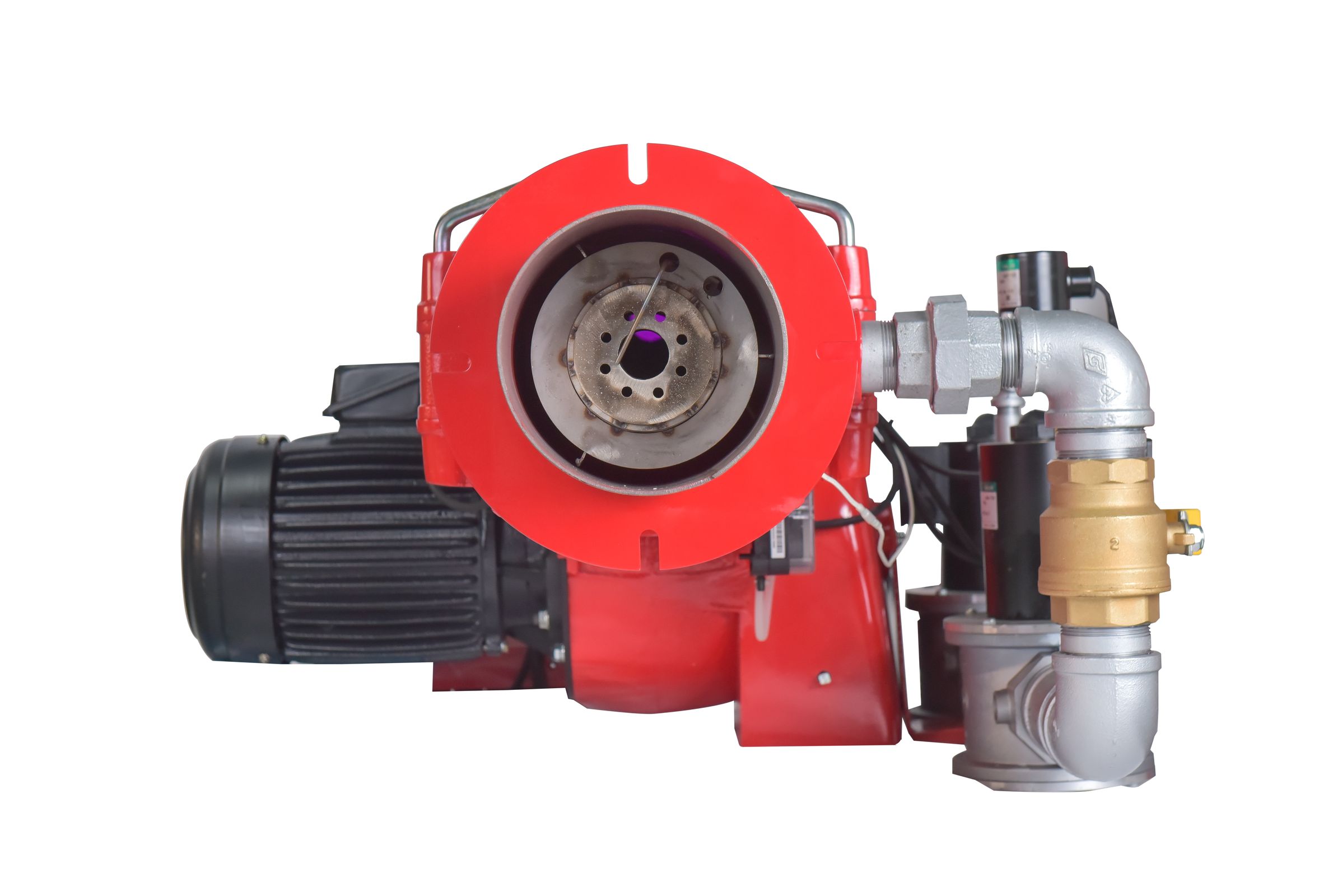 GLT series gas burner (100,000~1,200,000 kcal)
日本 Olympia
日本 Olympia Co., Ltd. has nearly 70 years of burner development and research technology, with an annual production of more than 50,000 burners, and the market share of 日本 is more than 70%. Olympia burners are widely used in Taiwan: heat transfer oil stoves, incinerators, hot blast stoves, industrial and commercial furnaces, food drying, kitchen utensils, painting, steam, die casting, ovens, ironing and other thermal industries.
The gas burner adopts a medium pressure supply system, which avoids the danger caused by the explosion of the diaphragm of the low pressure reducer, and has a small supply pipeline, low cost, easy construction, and a large range of fire adjustment. Mechanical accessories, long life and high safety. The special disguised damper controller improves combustion efficiency, and the various nozzle designs are suitable for any needs. This machine is suitable for LPG barreled gas and LNG tap gas, no need to change the existing equipment. If it is matched with the flame warning controller developed by our company, the flame is monitored by UV-ultraviolet electric eyes. If any abnormal flame is generated, it can automatically alarm, automatically cut off the power supply and gas, to prevent the occurrence of fire, energy saving and safety.
In pursuit of stable combustion, high-load and high-pressure fans are used, which are suitable for use on machines with pressure in blast furnaces. In addition to the improvement of combustion performance, the piping structure has also been redesigned to improve the convenience of maintenance. The furnace drum and solenoid valve can be easily loaded and unloaded. The streamlined design and the customized up-down reversing machine are more suitable for machines with limited installation space.
Features:
The output power is 100,000 to 1.2 million kcal, with stable performance and long service life.
Beautiful appearance and reasonable structure.
Fully automatic control, easy operation and installation, easy maintenance.
Rotating flange design for easy installation and maintenance.
There are protection measures such as wind pressure, gas pressure switch and flame monitoring.
Applicable to all kinds of boilers, heating furnaces, hot blast stoves, forging furnaces, incinerators.
日本 Olympia Specifications
| | |
| --- | --- |
| Burning capacity (kcal/h X 1000) | 400 |
| detect | probe |
| way to control | two-stage |
| power supply | Voltage V: 220/380 Phase: 3 |
| Motor(KW) | 0.40 |
| Gas inlet size | 25A |

日本 Olympia size chart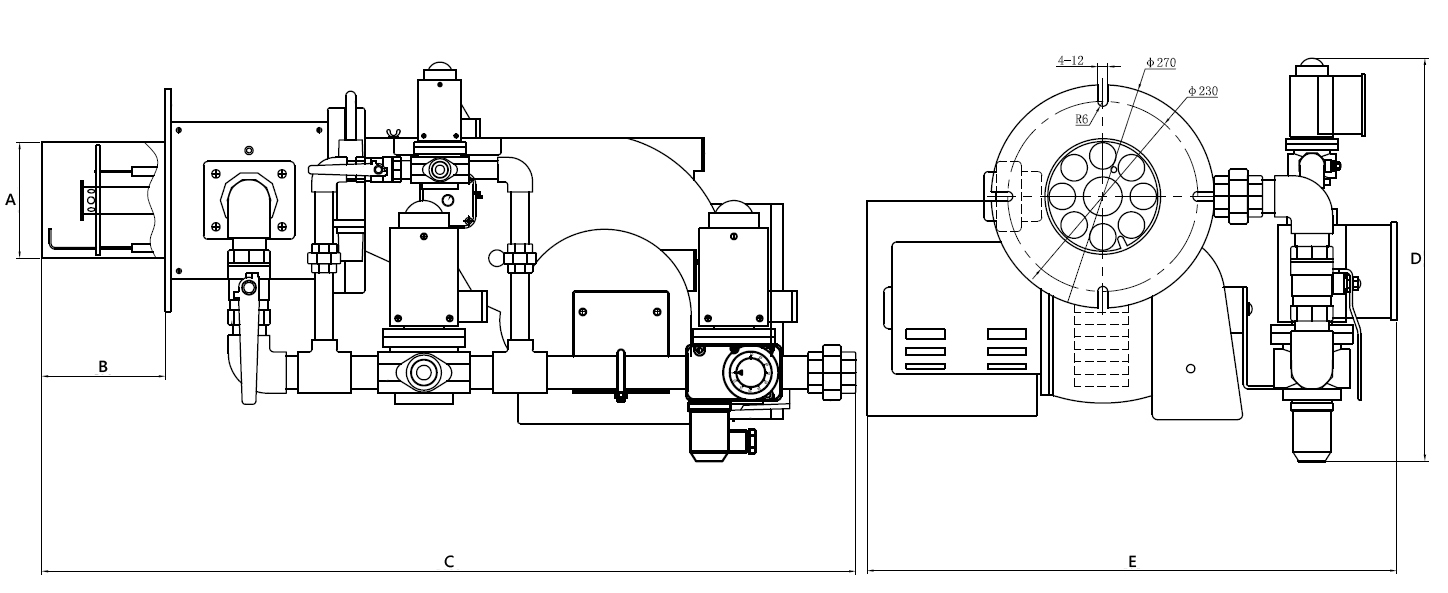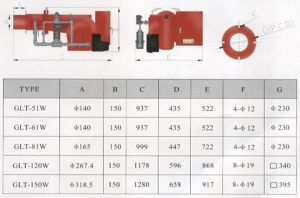 | | |
| --- | --- |
| Burning capacity (kcal/h X 1000) | 500 |
| detect | probe |
| way to control | two-stage |
| power supply | Voltage V: 220/380 Phase: 3 |
| Motor(KW) | 0.75 |
| Gas inlet size | LPG: 25A LNG: 2A |

日本 Olympia size chart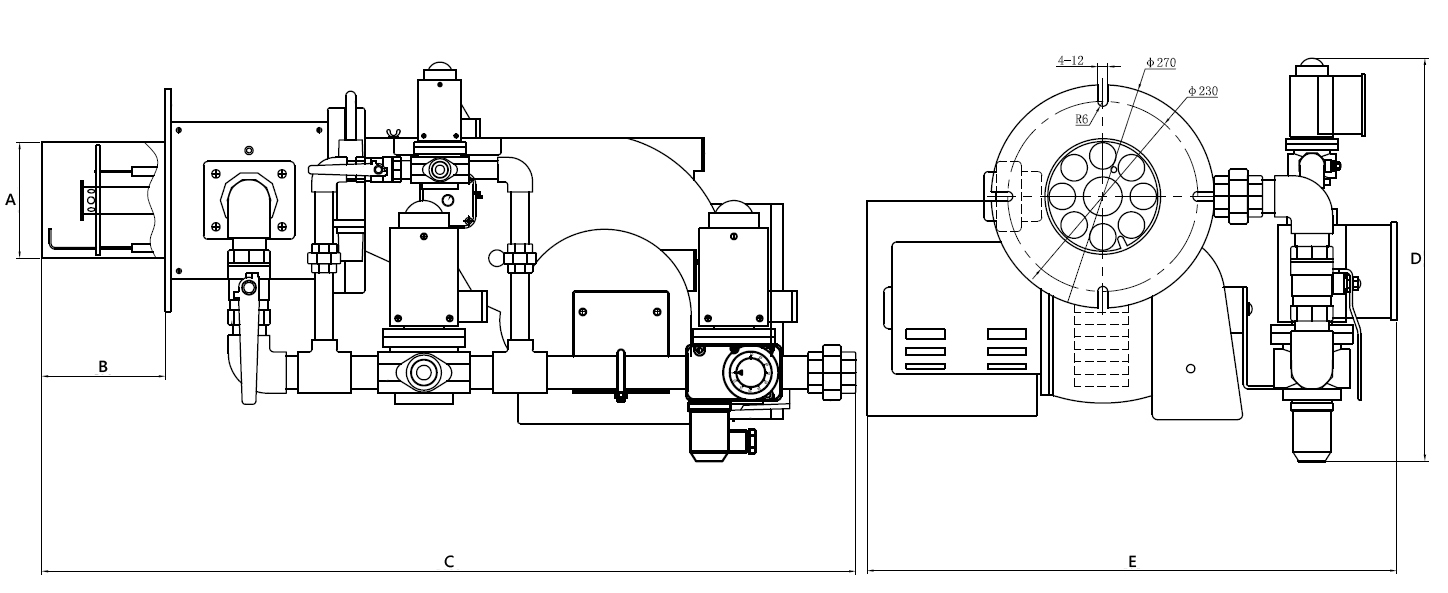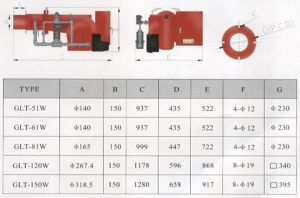 | | |
| --- | --- |
| Burning capacity (kcal/h X 1000) | 600 |
| detect | probe |
| way to control | two-stage |
| power supply | Voltage V: 220/380 Phase: 3 |
| Motor(KW) | 1 |
| Gas inlet size | LPG: 32A LNG: 40A |

日本 Olympia size chart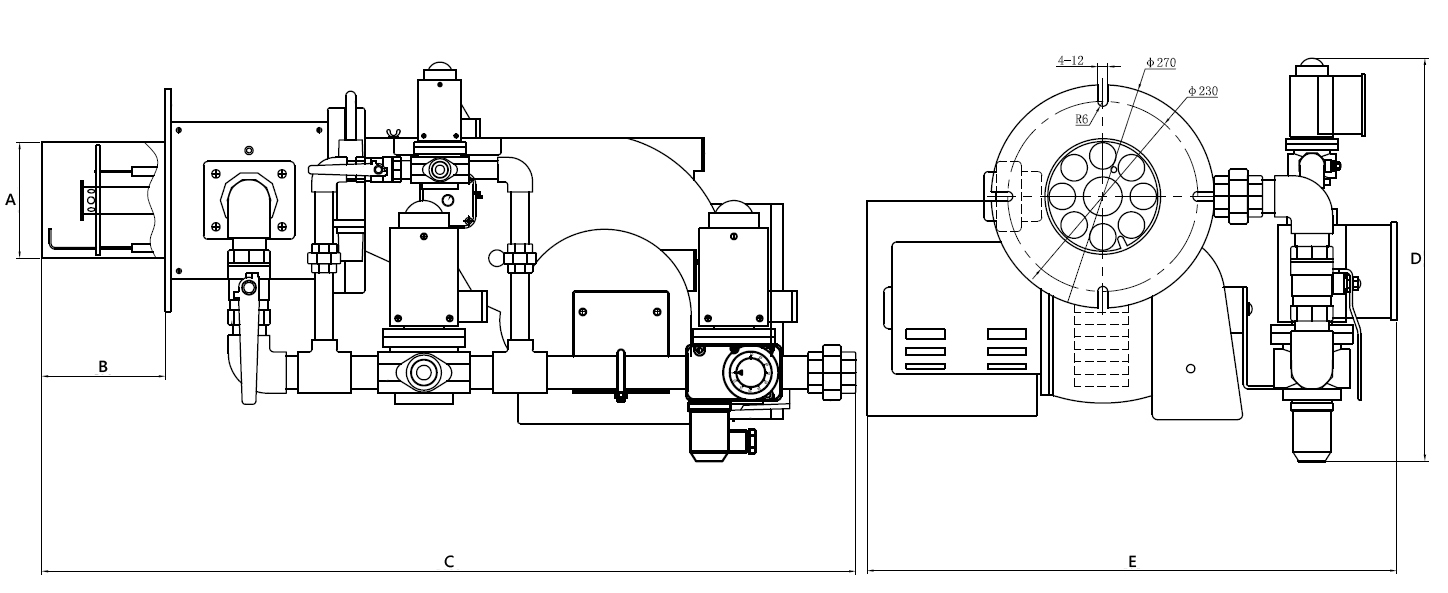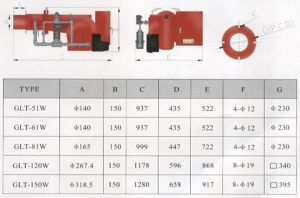 | | |
| --- | --- |
| Burning capacity (kcal/h X 1000) | 800 |
| detect | UV |
| way to control | two-stage |
| power supply | Voltage V: 220/380 Phase: 3 |
| Motor(KW) | 1.50 |
| Gas inlet size | LPG: 40A LNG: 50A |

日本 Olympia size chart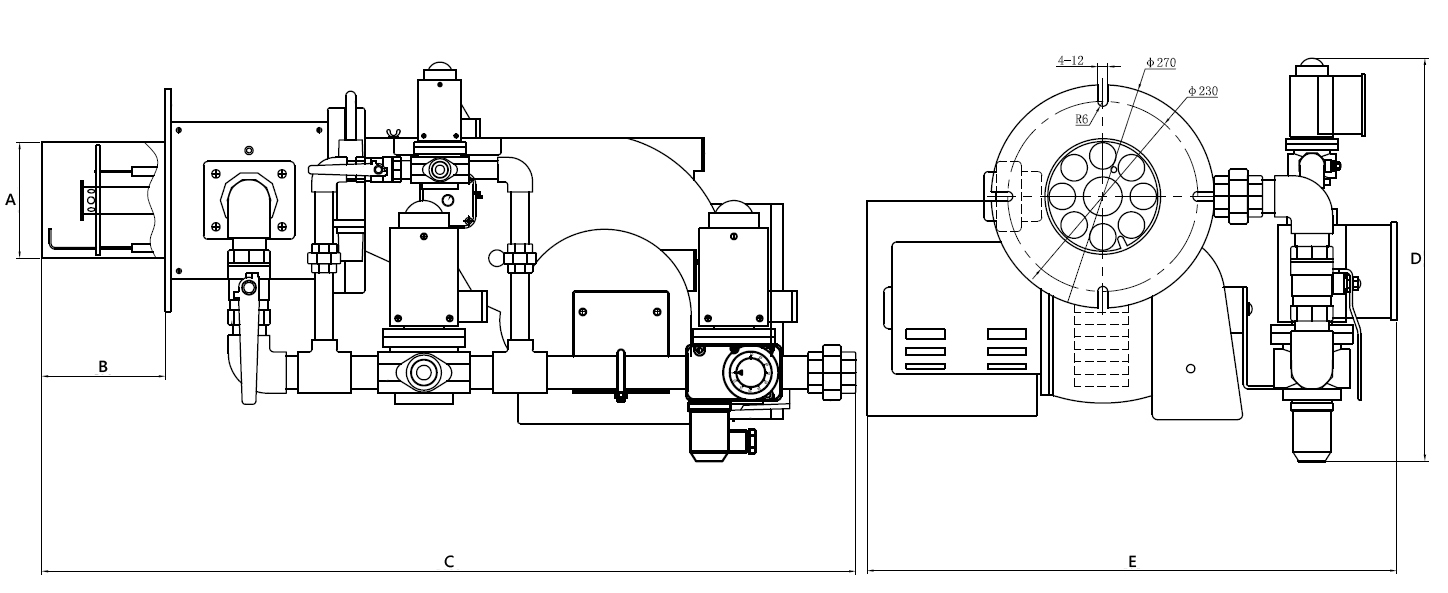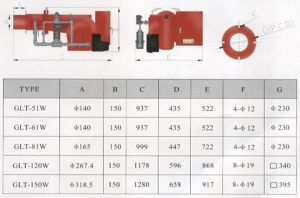 | | |
| --- | --- |
| Burning capacity (kcal/h X 1000) | 1200 |
| detect | UV |
| way to control | two-stage |
| power supply | Voltage V: 220/380 Phase: 3 |
| Motor(KW) | 2.20 |
| Gas inlet size | LPG: 40A LNG: 50A |

日本 Olympia size chart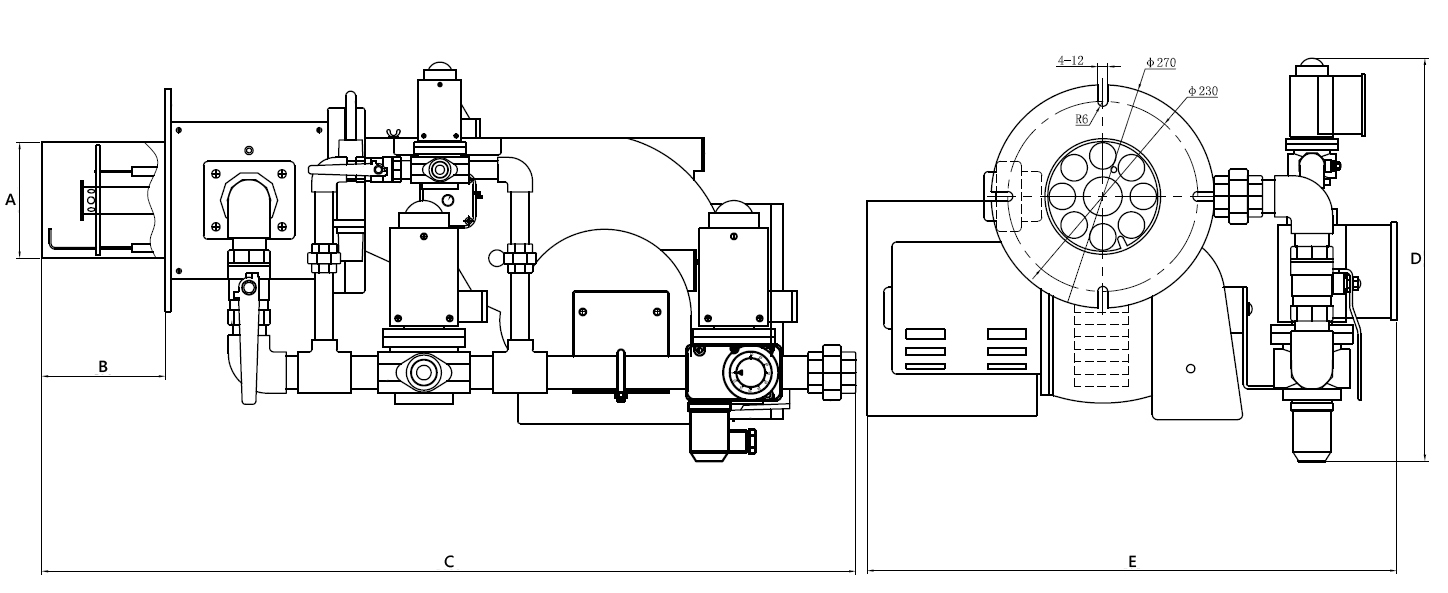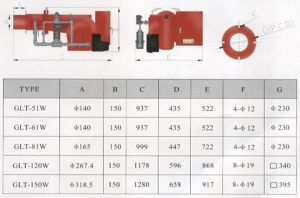 fault state
reason
countermeasures
all do not move
1. No power supply
2. The fuse is blown
3. Motor overload
4. Motor switch failure
1. Check the total power
2. Check the control circuit for short circuit
3. Check whether the motor is faulty or replace it
4. Replace the switch
The motor will spin (but not fire)
1. Dirty ignition stick
2. The ignition rod is in contact with the burner
3. No ignition sound and sparks
4. The air pressure switch is set too high
1. Clean up
2. Adjustment
3. Check the ignition wire, electrode rod, ignition transformer or controller chassis feet
4. Adjustment
Lights up but goes out after a few seconds
1. Dirty electric eyes
2. The sensor rod is in contact with the flame
3. Insufficient gas pressure
4. Sensing rod wear
5. The feet 13 and 14 of the controller chassis are too open
1. Clean up
2. Adjustment
3. Adjustment
4. Replacement
5. Adjust the clamping
abnormal flameout
1. There is ignition but no ignition
2. Electric eye or sensor rod failure
1. The wind pressure is too large, adjust it down, the solenoid valve is faulty (updated), and there is no gas
2. Update the sensor or sensor stick