PRODUCT INFORMATION
FRP resin barrel (14~24 inches, only WaveCyber distributor)
FRP resin barrel (14~24 inches, only WaveCyber distributor)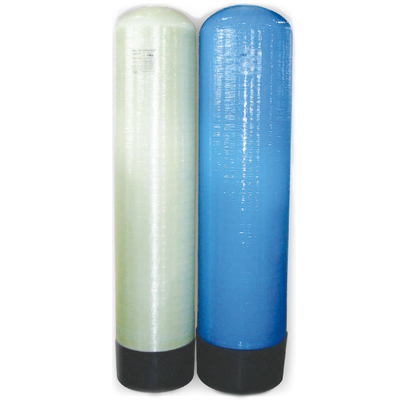 FRP resin barrel (14~24 inches, only WaveCyber distributor)
FRP resin barrel is a new material and equipment for the water industry covering household, commercial and industrial uses. It has extremely high structural strength, and has excellent electrical insulation properties, corrosion resistance and thermal insulation properties. It is an ideal water treatment container and reaction vessel. The container, most commonly as the core component of a water purifier or softener. The composite material pressure tank is filled with various filter materials, which can realize the preparation of softened water, drinking water and industrial pure water or ultra-pure water: it is filled with different filter materials such as activated carbon or quartz sand, which can remove suspended solids, various organic pollutants, Heavy metal ions and other substances can achieve the primary purpose of water purification; filling with ion exchange resin and other exchangers can achieve the purpose of selectively removing ions in water treatment. The most common is to remove calcium and magnesium ions in water to achieve the purpose of softening water.
Since its establishment in 2001, WaveCyber has developed and produced composite pressure tanks, membrane element pressure vessels, reverse osmosis membranes and membrane elements, nanofiltration membranes and membrane elements, as well as salt tank soft water tanks and other products; the core technologies are all derived from independent research and development , a deep understanding, insight, and layout of the future development direction of the industry. WaveCyber's three major categories of products constitute a complete industrial chain layout, which can be used in conjunction with downstream applications. Through diversified product strategies, the company's position in the upstream of the membrane industry chain is consolidated. The company's high-performance roll-type separation membrane products can be used in the fields of material concentration and separation (such as lithium extraction from salt lakes, life sciences, food, hydrogen energy, etc.), water treatment fields including industrial applications (semiconductor ultrapure water preparation, reclaimed water reuse, Zero discharge, etc.) and municipal applications (seawater/brackish water desalination, tap water upgrading, sewage treatment, etc.) and residential consumption upgrades (water softeners, water purifiers, whole-house water purification systems, etc.), are widely used, New materials for strategic emerging industries facing the frontier of science and technology and the national economy and people's livelihood.
WaveCyber's range of composite pressure tanks ranges from 5 to 13 inches in outside diameter for domestic use; 14 to 24 inches for small commercial barrels; and 30 to 63 inches for industrial use. Relevant products have been certified by international authorities such as 美國ASME, 美國NSF EU CE, 德國KTW and other authoritative organizations. Thanks to the excellent product quality, the company has become a long-term supplier of internationally renowned water treatment companies such as Culligan and Suez.
Product advantages:
– Using imported raw materials and processing equipment, the product has high strength, corrosion resistance, acid and alkali resistance, anti-aging, anti-ultraviolet, and has a strong alternative to steel tanks and plastic tanks for the same purpose.
– The inner liner is made of PE material, which has the characteristics of pressure resistance, high temperature resistance and corrosion resistance
– Externally wound glass fiber reinforced plastic material, lightweight and chemical resistance
– Lighter than iron drums, durable and rust-free, easy to clean and maintain
Product outside diameter range: 5-13 inches
Main application occasions: Household
Usage: water purifier, water softener
Product outside diameter range: 14-24 inches
Main application: commercial or small industry
How to use: Small and medium-sized water purification or water softening equipment
Product outside diameter range: 30-63 inches
Main applications: Industry
How to use: Pre-treatment or post-treatment of water, suitable for industrial sewage treatment or preparation of pure water and ultrapure water.
FRP resin barrel is a new material and equipment for the water industry covering household, commercial and industrial uses. It has extremely high structural strength, excellent electrical insulation performance, corrosion resistance and thermal insulation performance. It is an ideal water treatment container and reaction vessel. The container, most commonly as the core component of a water purifier or softener. The composite material pressure tank is filled with various filter materials, which can realize the preparation of softened water, drinking water and industrial pure water or ultrapure water: filled with different filter materials such as activated carbon or quartz sand, which can remove suspended solids, various organic pollutants, Heavy metal ions and other substances can achieve the primary purpose of water purification; filling with ion exchange resin and other exchangers can achieve the purpose of selectively removing ions in water treatment. The most common is to remove calcium and magnesium ions in water to achieve the purpose of softening water. Technical explanation