PRODUCT INFORMATION
MC 9500 Monitoring Unit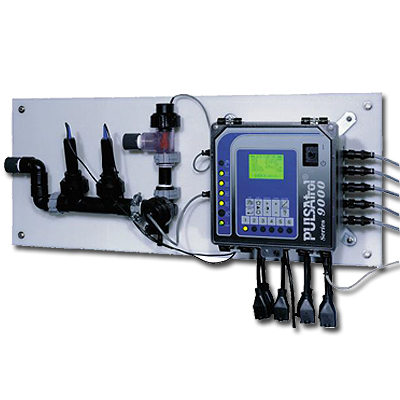 MC 9500 Monitoring Unit
MC 9500 series
美國 Pulsafeeder company was founded in 1936, with the latest and most advanced technology to manufacture all kinds of acid and alkali resistant pumps, to meet the needs of fuel cells, solar energy systems, circuit board equipment, chemical industry, surface treatment industry, food industry, medical equipment, photo processing Ultra-clean pump required for photoresist coating, developing, stripping and etching cleaning processes such as water treatment equipment, plant factories, optoelectronic semiconductor manufacturing processes and packaging. Although the quality is already in the leading position in the world, Pulsafeeder is constantly developing a new generation of products to respond.
Established in 1976, 瑞順 Enterprise Co., Ltd. is the Taiwan general agent of American Pulsafeeder Inc. products. It has been providing high-quality pumps (pumps) for 50 years to ensure customers work safety, clean environment and save energy. In addition to the Taipei head office, 瑞順 also has service locations and parts warehouses in Changhua and the southern region, which can instantly meet customer needs.
– Optional 4 sets of analog signal output (4-20MA)
– Optional 1 set of continuous line communication including software
– Optional 1 set of communication with modem and software
MC 9500 series technical explanation
COND/COND & PH/COND &ORP/COND(make-up)&PH/COND(make-up) PH&ORP controller
Attached with 4 dosing timers, 4 sets of liquid level inputs, 2 sets of dry contacts for water meters or Hall Effect, alarm dry contact RELAY, alarm output RELAY, etc.
| | |
| --- | --- |
| Scope of Conductivity | 0-20,000μS/cm |
| PH applicable range | 0-14PH |
| Scope of ORP | ±1000mv |
| power supply | Single phase 90-250V 50/60Hz |
| shell | NEMA 4X rating |
| Sensor maximum temperature resistance | 52℃ |
| Sensor maximum pressure resistance | 8.6 Bar |