PRODUCT INFORMATION
KW-H hydrogen ion resin (weak acid cation, 美國 NSF certified)
KW-H hydrogen ion resin (weak acid cation, 美國 NSF certified)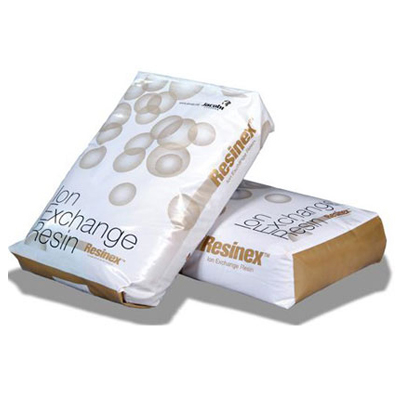 KW-H hydrogen ion resin (weak acid cation, 美國 NSF certified)
KW-H is an advanced, high-purity weakly acidic cation exchange resin with large pore size. It has excellent performance to remove hardness in water and achieve pretreatment. This resin is specially designed for filter elements and has ultra-high exchange capacity. Cross-linked polystyrene divinylbenzene material has excellent physical barrier properties. The KW-H complies with European ResAP (2004) 3 and WRAS BS 6920 requirements in all sizes.
Product Features:
– High particle spherical integrity: excellent mechanical wear resistance, ensuring low pressure drop.
– Low demand for regenerant use
– European ResAP (2004) 3 Certification: Compliant with EU (2004) 3 regulations, agreed to allow use in food processing.
– WRAS BS 6920 certified: Complies with BS 6920 regulations, can be used in cold water and hot water below 85 degrees.
– High-quality weakly acidic macroporous ion exchange resin, large pore size, opaque spherical shape
– High exchange capacity, suitable for filling of filter elements (filters)
– Filling materials for filter elements of internationally renowned water purification brands
Applications:
– POU filter element
– Boxed filter element
– Softening of organic products
KW-H is an advanced, high-purity weakly acidic cation exchange resin with large pore size. It has excellent performance to remove hardness in water and achieve pretreatment. This resin is specially designed for filter elements and has ultra-high exchange capacity. Cross-linked polystyrene divinylbenzene material has excellent physical barrier properties. The KW-H complies with European ResAP (2004) 3 and WRAS BS 6920 requirements in all sizes. Technical explanation
| | |
| --- | --- |
| functional group | Carboxylic acid group |
| ionic form | Type Cl |
| total exchange | > 4.50eq/L min |
| granularity | 0.42 – 1.25mm |
| operating temperature | up to 100˚C |