PRODUCT INFORMATION
Clark CLACK time type control valve head (WS1-TC)
Clark CLACK time type control valve head (WS1-TC)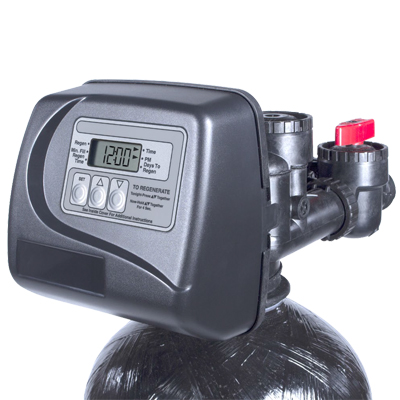 Clark CLACK time type control valve head (WS1-TC)
美國CLACK flow control valve WSl-TC, with LCD screen display, can set the regeneration mode according to the flow rate and can also freely set the regeneration time, it is most suitable for use in water softeners, and can effectively save salt consumption. The upper type has a 1" diameter for selection.
美國 CLACK Founded in 1946 in 美國 Wisconsin, CLACK is a world leader in the production of water treatment equipment. Novel design, LCD touch setting, filtered water flow to control the regeneration schedule, effectively saving salt consumption.
feature of product:
– Easy-to-operate panel for easy input of settings into EEPROM microprocessor memory.
– The water quality unit can be set: PPM, legal unit, German standard unit, or volume measurement.
– Extensive date setting, standard mode 1~99 days or select 7 days a week mode.
– The regeneration time can be freely set.
– 1~99 days stop regeneration setting.
– 6″~18″ diameter FRP drums can be used.
– Reproduction and operation data are stored in erasable memory.
– 2-hour power outage storage capacity.
– Transformer 12V power output for convenient and safe installation.
– Different valve designs provide optimum filtration and backwash flow.
– Use filtered water as make-up water.
– Optional mixture valve.
– 24-hour time setting.
– Use safe and stable DC power control.
– Built-in high-tech microcomputer processor, with excellent operating function performance.
– Electronic LCD panel, easy to view various setting parameters and historical data.
– Suitable for softening regeneration (resin) or pretreatment filtration (various filter media).
– 美國 CLACK control valve head, with the backwashing and backwashing functions of the built-in filter material in the tank, is widely used, and there are various specifications of components for combined use.
美國CLACK克拉克流量型控制閥 WSl-TC,採液晶螢幕顯示,依流量設定再生模式也可自由設定再生時間,最適合用在軟水器上,能有效節省耗鹽量,上置型有1" 口徑供選用。技術講解
Operation function
With 10 function settings
operating mode
time regeneration
regeneration mode
Choice of fixed days or weeks
Water extraction
(@15 psi drop)
About 6.1 tons per hour
Backwash amount
(@25 psi drop)
About 6.1 tons per hour
Regeneration days cycle range
1 – 99 days
Applicable bucket
Can be used for drums up to 21" in diameter, the largest in the industry
time memory
Built-in lithium battery, continuous recording time up to 8 hours when power off