PRODUCT INFORMATION
Pulsafeeder Diaphragm Quantitative Pump (HV Type) [Certified by 美國NSF/ANSI 61 & 372]
Pulsafeeder Diaphragm Quantitative Pump (HV Type) [Certified by 美國NSF/ANSI 61 & 372]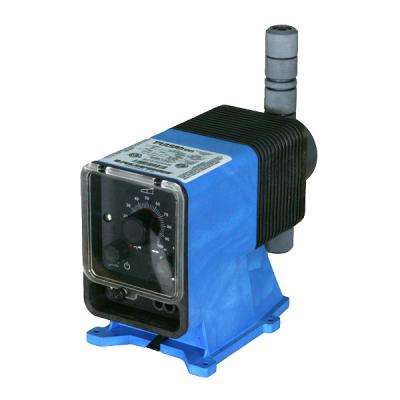 Pulsafeeder Diaphragm Quantitative Pump (HV Type) [Certified by 美國NSF/ANSI 61 & 372]
Dosing Pump (Pump) / Dosing Machine: A magnet moves the magnetic axis forward and backward by switching on and off. This stroke motion is transmitted to the metering diaphragm in the metering head. Two non-return valves are used to prevent backflow of the dosing medium during the pumping process. But that's not all: the metering flow of the Pulsafeeder electromagnetic diaphragm metering pump can be precisely adjusted via stroke length and stroke frequency.
美國 Pulsafeeder company was founded in 1936, with the latest and most advanced technology to manufacture all kinds of acid and alkali resistant pumps, to meet the needs of fuel cells, solar energy systems, circuit board equipment, chemical industry, surface treatment industry, food industry, medical equipment, photo processing Ultra-clean pump required for photoresist coating, developing, stripping and etching cleaning processes such as water treatment equipment, plant factories, optoelectronic semiconductor manufacturing processes and packaging. Although the quality is already in the leading position in the world, Pulsafeeder is constantly developing a new generation of products to respond.
Established in 1976, 瑞順 Enterprise Co., Ltd. is the Taiwan general agent of American Pulsafeeder Inc. products. It has been providing high-quality pumps (pumps) for 50 years to ensure customers work safety, clean environment and save energy. In addition to the Taipei head office, 瑞順 also has service locations and parts warehouses in Changhua and the southern region, which can instantly meet customer needs.
Its performance is as follows:
Electromagnetic diaphragm metering pumps are suitable for a power range of 0.74 – 80 l/h (back pressure 25 – 2 bar). To ensure that almost all liquid chemicals can be metered, Pulsafeeder offers an extremely wide selection of materials.
Application:
• In general: chemical dosing range from 1 ml/h to 80 l/h
• Drinking water treatment: metered disinfectant
• Cooling cycle: metering of anti-corrosion and antimicrobial agents
• Sewage purification: metering of coagulants
• Paper industry: dosing additives
• Plastic production: dosing additives
product advantages:
Since there is only one moving part in the application, the drive is virtually wear-free. The pump does not need to lubricate the bearings or lubricate the shaft; maintenance and repair costs are thus significantly reduced. The continuous operation characteristics are excellent.
feature of product:
– Viscosity available up to 20,000 CPS
– Diaphragm surface is Teflon, back is pressed synthetic rubber
– The suction and discharge are equipped with double ball check valves, which are easy to disassemble and remove
– Dosing volume can be manually adjusted for frequency and diaphragm stroke length control
– Special external fin heat dissipation design, enhanced heat dissipation effect and long service life
Dosing Pump (Pump) / Dosing Machine: A magnet moves the magnetic axis forward and backward by switching on and off. This stroke motion is transmitted to the metering diaphragm in the metering head. Two non-return valves are used to prevent backflow of the dosing medium during the pumping process. But that's not all: the metering flow of Pulsafeeder electromagnetic diaphragm metering pumps can be precisely adjusted via stroke length and stroke frequency. Technical explanation
| | |
| --- | --- |
| maximum dosage | 240GPD (37.9LPH) |
| maximum discharge pressure | 150PSig (10BAR) |
| power supply | Single-phase AC 115V 60Hz, 230V 50/60Hz |
| Wetted material | Provide GFPPL, PVC options |
| control function | Optional external 4-20MA or PULSE signal input to drive the dosing machine |